Book Practical Watch Repair, by Donald de Carle
| | | |
| --- | --- | --- |
| | This book contains 550 illustrations, this is a must have item for the expert and beginner. If you were only going to buy one book that you could refer to for the rest of you watch repair career, then this would be the book to get. | |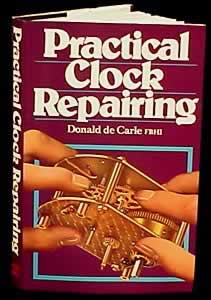 Practical Clock Repair
| | | |
| --- | --- | --- |
| | This book contains 400 illustrations, this is a must have item for the expert and beginner. | |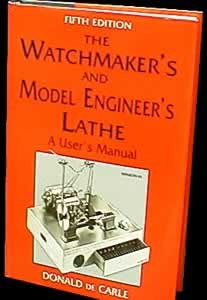 The Watchmakers's and Model Engineer's Lathe Book
| | | |
| --- | --- | --- |
| | By Donald De Carle this a user's manuel on the operation of watchmakers lathes. Again, Donald De Carle has written the textbook on working with watchmakers lathes. | |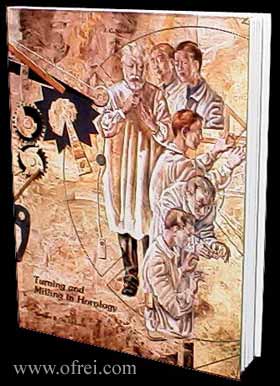 Turning and Milling in Horlogy
| | | |
| --- | --- | --- |
| | This is a 60 page book, with several examples and illustrations along with detailed instructions for the use of Bergeon-Technoli cutters # 7810 and for gear cutters #6375 and #6376. With J. CI. Nicolet, a master clockmaker as its author the examples are mostly clock parts, while a watch escape wheel does get some acknowledgment. | |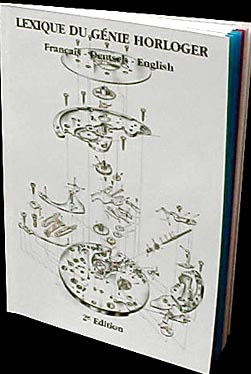 Glossary of Watchmaking Genius
For a person interested in watchmaking, this booklet provides basic explanations of the intricacies of the inside of a watch. Everything is printed in three languages, English, French and German, which is helpful to communicate with proper watch terms in a second language. The first section deals with how a watch works with "complications", using texts illustrated by diagrams and sketches. The second section explains the terms used in the first and provides information on watchmaking companies and brands. This publication does not replace the need for a more exhaustive dictionary, however it is a capable tool for providing the layperson with a lot of knowledge on the inside of watches complete with address and names of Swiss watch companies.

Out of print cannot supply.
BK-101400
39.95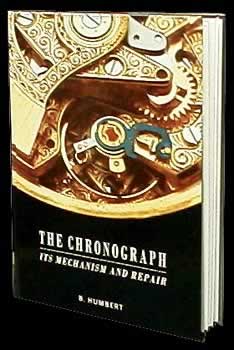 The Chronograph, Its Mechanism And Repair
| | | |
| --- | --- | --- |
| | Written for craftsmen by a craftman, 1 volume, 166 pages, 295 plates and drawings. Size 21 x 27 cm. | |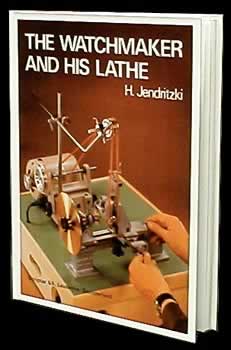 The Watchmaker and his Lathe By H. Jendritzki
| | | |
| --- | --- | --- |
| | This is the simply the best book written on using watchmakers lathe. A complete breakdown on the modern Bergeon watchmakers lathe is cover in 88 pages, with 450 photos and drawings. No other book provides the reader with this much information on using a lathe and all its accessories. Size 21 x 27 cm. | |
BK4577-E
Discontinued, can no longer supply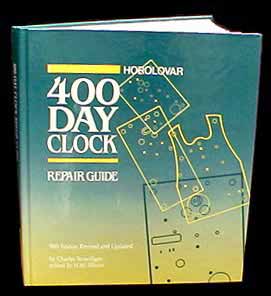 400 Day Clock Repair Guide
| | | |
| --- | --- | --- |
| | The guide book on "How to Select" Suspension units and springs for most makes of 400 day clocks. Contains hundreds of illustrations of back plates used to select springs in alphabetical order. Every clock repair person who orders these springs and units by mail/phone order must have one of these books. There is no other way to order the correct spring other then matching the back plate you have to the drawings of back plates shown in this book. This is the most current edition, which I believe is the 11th. | |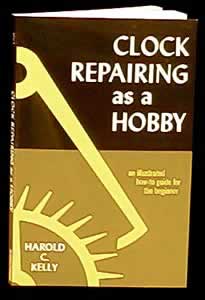 Clock Repairing as a Hobby
| | | |
| --- | --- | --- |
| | This is a good book to start with, easy to read and understand. | |
FB-162218
Temporarily out of stock.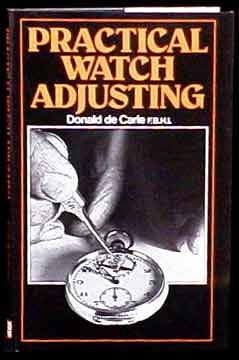 Practical Watch Adjusting by Donald de Carle F.B.H.I
| | | |
| --- | --- | --- |
| | Contenets include: Condition of the Movement - Cleaning and Oiling - Balance Pivots - Fitting a Balance Spring - Fitting a Breguet Balance Spring - Positional Timing - Observing the Point of Attachment _ General Notes on Springing and Timing - Other Methods of Positional Adjustments - Working with Timing Machines - Nearly 200 Illustrations. First edition was published in 1964 as a serial in Goldsmith Journal. This is a Hardcover book reprinted in 1999. ISBN 0 7198 0051 1 | |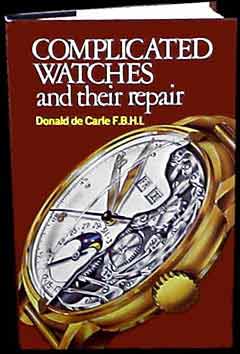 Complicated Watches and their Repair by Donald de Carle F.B.H.
| | | |
| --- | --- | --- |
| | This is the book Donald wrote to cover automatic and day/date calendar watch repair. Since, today just about every mechanical watch is an automatic watch and has a calendar function this is a book you should have. | |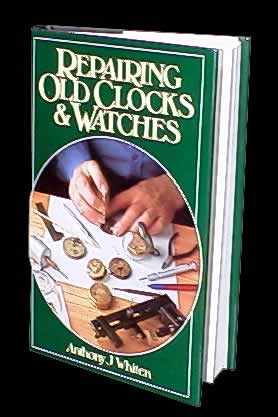 Repairing Old Clocks & Watches
| | | |
| --- | --- | --- |
| | This book by Anthony Whiten, has a higher readability factor than other books on watchmaking. While Donald de Carle's "Practical Watch Repairing" is considered a great book for all, this book is another tool which is easier to use and without as much technical information that can appear useless to the beginner. Step-by-step sequences showing complete movements with all important parts identified in position. This book claims that it is a practical book and the example movements are the more common timepieces available to the non-affluent collector. It is a hardcover book, which contains 296 pages. | |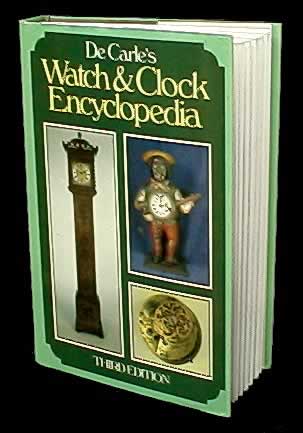 Watch & Clock Encyclopedia
This book of 329 pages is filled with the facts, knowledge and information that an expert needs to refer to at times. Donald De Carle has done it once again, this is a classic and it deserves to be in your library.

Now back in stock and ready to ship!