Bergeon Hard Plastic Dust Blower
| | | |
| --- | --- | --- |
| | Dust blowers are a quirky, personal thing. Some people just wouldn't be without this first quality unit. It's also roll-resistant on the bench. | |

$16.00 $14.49 On Sale!
Bergeon Soft Rubber Dust Blower
| | | |
| --- | --- | --- |
|   | This is the dust blower I use, and I can't tell you why I prefer it. Perhaps it seems to give a bit more control over the strength of the puff. It will roll on the bench, so keep it in a dish when you're not using it. |   |
Bergeon Soft Rubber Flat Bottom Dust Blower
| | | |
| --- | --- | --- |
|   | It sure sounds like a good idea, but I haven't personally seen one yet. I'm going to get one and give it a try. |   |
Scratch Brush Pen (Large)
| | | |
| --- | --- | --- |
| | The glass bristles feed with a twist of the pen top and are useful for a variety of tough cleaning tasks, including rusty parts and electrical contacts. This pen can also be used to put a matte finish on a high gloss croc strap by very gently brushing the surface. | |
Refills for Large Scratch Brush FB-303
Scratch Brush Pen (Small)
| | | |
| --- | --- | --- |
|   | The brush on this pen is fed by pushing the clicker at the top of the pen. This thin brush (1.7 mm diameter) is perfect for many small tasks. Like the larger pen, this is a Bergeon, Swiss-made tool. |   |
Refills for Small Scratch Brush Pen
| | | |
| --- | --- | --- |
|   | Twelve 1.7 millimeter refills for scratch pen FB-205 |   |
Nice Glass Covered Jar with Ground Edges
| | | |
| --- | --- | --- |
|   | This and the FB-307 are about as elegant as you can get for storing hairspring cleaner, cleaning fluids or other solutions. This is a top-notch 60 mm diameter dish. Bergeon ref. # 30514-060 |   |
Nice Glass Covered Jar with Ground Edges and a Knob
| | | |
| --- | --- | --- |
|   | This jar is of the quality of FB-306, 60mm diameter, and a knob on the lid. Bergeon ref. 30513-060 |   |
Lint Free Watch Paper
| | | |
| --- | --- | --- |
| | This is an essential for all watchmakers: 1000 sheets of lint-free, anti-tarnish 5" paper per box. | |
Rodico (Two bars)
| | | |
| --- | --- | --- |
|   | Rodico brand cleaning putty is something the watchmaker should never run out of. In addition to it's ability to clean small parts, it is useful for wiping bridges and plates of excess oil, dust, and debris, and for 1,000 other uses: holding parts, fishing lost parts out of crevices, standing things up, and lying them down. Rodico is as an excellent cleaning material and is as useful as your imagination. This is a package of two bars. |   |
Bergeon Rodico, Single Bar
| | | |
| --- | --- | --- |
|   | Rodico brand cleaning putty single bar. |   |
Rodico (Box of 30 Bars)
Cleaning Baskets, Swiss-Made (16 Millimeter Diameter)
| | | |
| --- | --- | --- |
|   | These high-quality, Swiss-made cleaning baskets are the standard for holding parts in mechanical or ultrasonic cleaners. The finest parts will not fall out of the basket. Depending on the watch, two to four are needed for a complete watch. This small size is particularly useful for escape and balance parts, small screws, etc. I use several of these in my ultrasonic cleaner. Don't be fooled by cheap Indian-made imitations, as they are not as functional or nicely made. |   |
Cleaning Baskets, Swiss-Made (23 Millimeter Diameter)
| | | |
| --- | --- | --- |
|   | Useful for larger movement parts like bridges. |   |
Selvyt Cloths
| | | |
| --- | --- | --- |
|   | The Selvyt cloth is a high quality, English-made polishing cloth, excellent for wiping watch cases and draining watch parts that have been cleaned. These cloths are durable and can be washed when dirty. 10 x 10 inches. |   |
L & R Extra Fine Watch Cleaning Solution
| | | |
| --- | --- | --- |
|   | This is a one gallon bottle of what many consider the finest cleaner available for ultrasonics. I use this solution in my ultrasonic cleaner in half-full 250 ml Pyrex jars. The results are excellent. This is an ammoniated, flammable cleaner, so use it carefully and with good ventilation. This product can now be shipped as a OMR-D item, it can only be shipped by UPS ground in the contiguous 48 States. If you order this product your order will be shipped by UPS ground service. |   |
L & R Ultrasonic Watch Rinsing Solution
| | | |
| --- | --- | --- |
|   | This is the ideal companion to the L&R Cleaning Solution in a one gallon bottle. It will thoroughly remove any traces of cleaning solution. Use a first and second rinse. When the first rinse becomes dirty, replace it with the second and pour a new second rinse from the bottle. Run about two to five minutes in each of the two rinses. L & R Ultrasonic Watch Rinsing Solution can now be shipped as a OMR-D item, it can only be shipped by UPS ground in the continuous 48 States. If you order this product, your order will be shipped by UPS ground service. |   |
Covered Parts and Movement Tray
| | | |
| --- | --- | --- |
|   | This inexpensive plastic dust cover and tray may look like a cheese tray, but for the watchmaker, it means clean parts. The segmented bottom separates groups of parts. |   |
Bundle of Peg Wood
| | | |
| --- | --- | --- |
| | Pegwood is indispensable for the watchmaker for all kinds of cleaning and mechanical tasks (where steel tools might mar the movement). This is Beech wood, which provides minimal shedding. Five and three-quarter inch long, by 2 mm, about 20 sticks. | |
Bundle of Peg Wood 3mm
$8.40
123.302


Bundle of Peg Wood 4mm
$8.65
123.303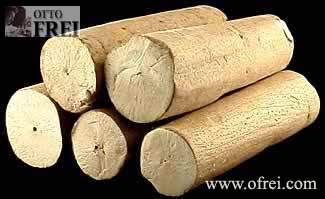 Bag of Pithwood Logs with Husks(assorted sizes)
| | | |
| --- | --- | --- |
|   | For cleaning tools, also used by watchmakers to place screws in the order of their removal. Raw logs complete with outer husk, which can be removed with a nylon kitchen scouring pad. |   |
Bergeon Latex Finger Cots, Sold by the Dozen
| | | |
| --- | --- | --- |
| | Latex cots for watchmaking, electronics or chemical work. 1 Dozen: $1.95, 1 Gross = 144pcs: $9.12, 10 Gross = 1440 pcs: $81.60. | |
Bergeon Nitrile Anti-Allergic Finger Cots Large, Sold by the Dozen
Allergic to latex finger cots? Well, we got the answer for you!

Bergeon Nitrile Finger Cots are designed to eliminate the possibilities of an allergic response from latex.
Many people don't know that they are allergic to latex, and when they finally figure out, it's too late. Go with this new Bergeon Nitrile thimbles anti-allergic finger cots when you need finger protection and be worry free of any allergic reaction. For watchmaking, electronics, chemical industries, etc. Nitrile finger cots are recommended for use by many professional associations instead of latex. 1 Dozen: $3.95, 1 Gross = 144 pcs: $19.80, 10 Gross = 1440 pcs: $168.00
Bergeon Nitrile Anti-Allergic Finger Cots Extra Large, Sold by the Dozen
Allergic to latex finger cots? Well, we got the answer for you!

Bergeon Nitrile Finger Cots are designed to eliminate the possibilities of an allergic response from latex.
Many people don't know that they are allergic to latex, and when they finally figure out, it's too late. Go with this new Bergeon Nitrile thimbles anti-allergic finger cots when you need finger protection and be worry free of any allergic reaction. For watchmaking, electronics, chemical industries, etc. Nitrile finger cots are recommended for use by many professional associations instead of latex. 1 Dozen: $3.95, 1 Gross = 144 pcs: $19.80, 10 Gross = 1440 pcs: $168.00.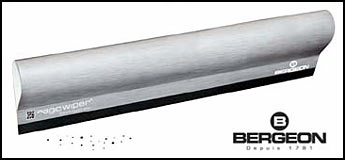 Bergeon 7871 Magic Wiper, Single Sheet
| | | |
| --- | --- | --- |
| | For recovering small metal pieces. This paper component-collector is tearproof and washable. Easy use and cleaning. Consisting of 2 double-sided magnet straps. Supplied flat. Folded dimension: 285 x 82 mm. Comes in packages of 1. | |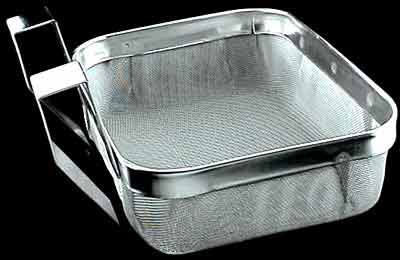 Stainless Super Fine Mesh Ultrasonic Tray Insert
| | | |
| --- | --- | --- |
| | Super fine mesh basket/tray insert for your ultrasonic machine. Will fit the Q90 and Q140 as well as any machine with a tank that can take this 5" x 4" insert. With practical side clips, they can be used with smaller ultrasonic units as well as larger ones. | |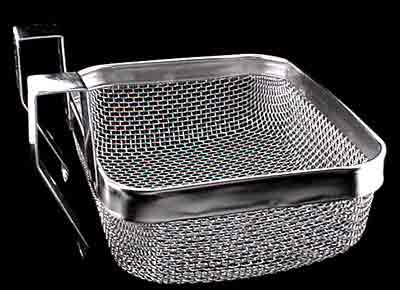 Stainless Fine Mesh Ultrasonic Tray Insert
| | | |
| --- | --- | --- |
| | Stainless fine mesh basket/tray insert for your ultrasonic machine. Will fit the Q90 and Q140 as well as any machine with a tank that can take this 5" x 4" insert. With practical side clips, they can be used with smaller ultrasonic units as well as larger ones. | |